Sandra Hughes Appointed Irish Godolphin Stud and Stable Staff Awards Ambassador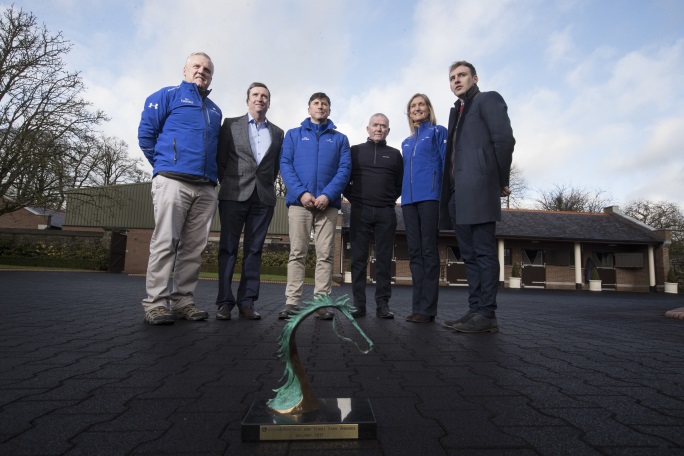 The Irish Godolphin Stud and Stable Staff Awards have announced former racehorse trainer, Sandra Hughes as their Ambassador for the 2018 awards.
Owen Smyth, winner of the Irish Racing Excellence Award at the 2017 Godolphin Stud and Stable Staff Awards, will join the judging committee for the 2018 awards on a three-year term. Owen will be joined on the panel by breeder, Olive O'Connor.
Owen is Head Stallion Man at Kildangan Stud and has worked in the thoroughbred racing and breeding industry since 1983. Originally from Crumlin in Dublin and a graduate of RACE, Owen has been employed at Kildangan Stud since 1988. Owen won the top accolade at the 2017 awards and also won the Leads by Example Award.
Owen commented: "I am deeply honoured to be involved in the judging panel for this year's Godolphin Stud and Stable Staff Awards.  I hope that my experience as a stud farm worker will bring something new to the table and I look forward to sharing my knowledge with the judging committee."
Operating as Olive O'Connor Bloodstock and based on the Wicklow/Wexford border, Olive has been involved in the breeding industry for over 30 years. Olive previously sat on the South Leinster region ITBA committee.
 Olive said: "I've worked in the racing and breeding industry for a long time and so I know the dedication and hard work involved. I am delighted to join the Godolphin Stud and Stable Staff Awards judging committee and I'm looking forward to making a useful contribution."
Diana Cooper, Strategic Advisor, Charities, for Godolphin, said:  "After the 2015 awards, it was decided to ask each year's Irish Racing Excellence award winner to join the judging committee for a three-year term. Owen will be a great addition to the team. With his length of service to the industry, along with the other judges, his knowledge and input will be invaluable."
Olive and Owen will join the existing committee members who have experience across wide sectors of the industry:
Irish Stablestaff Association                          Bernard Caldwell, Shane Lyons, Ger Flynn
Irish Thoroughbred Breeders Association    Shane O'Dwyer
Irish Racehorse Trainers Association            Michael Grassick
Irish Horseracing Regulatory Board              Ray Bergin
Horse Racing Ireland                                      Carol Nolan
Previous Irish Racing Excellence Award Winners                           
Pat O'Donovan (2015 winner), Jimmy O'Neill (2017 winner)
Chairperson                                                   Michael O'Rourke, former Director of Marketing and Communications, HRI
The 2018 awards will take place in the Knightsbrook Hotel in Trim, County Meath on Monday, May 21st.