Nominations open for Irish Thoroughbred Industry Employee Awards sponsored by Godolphin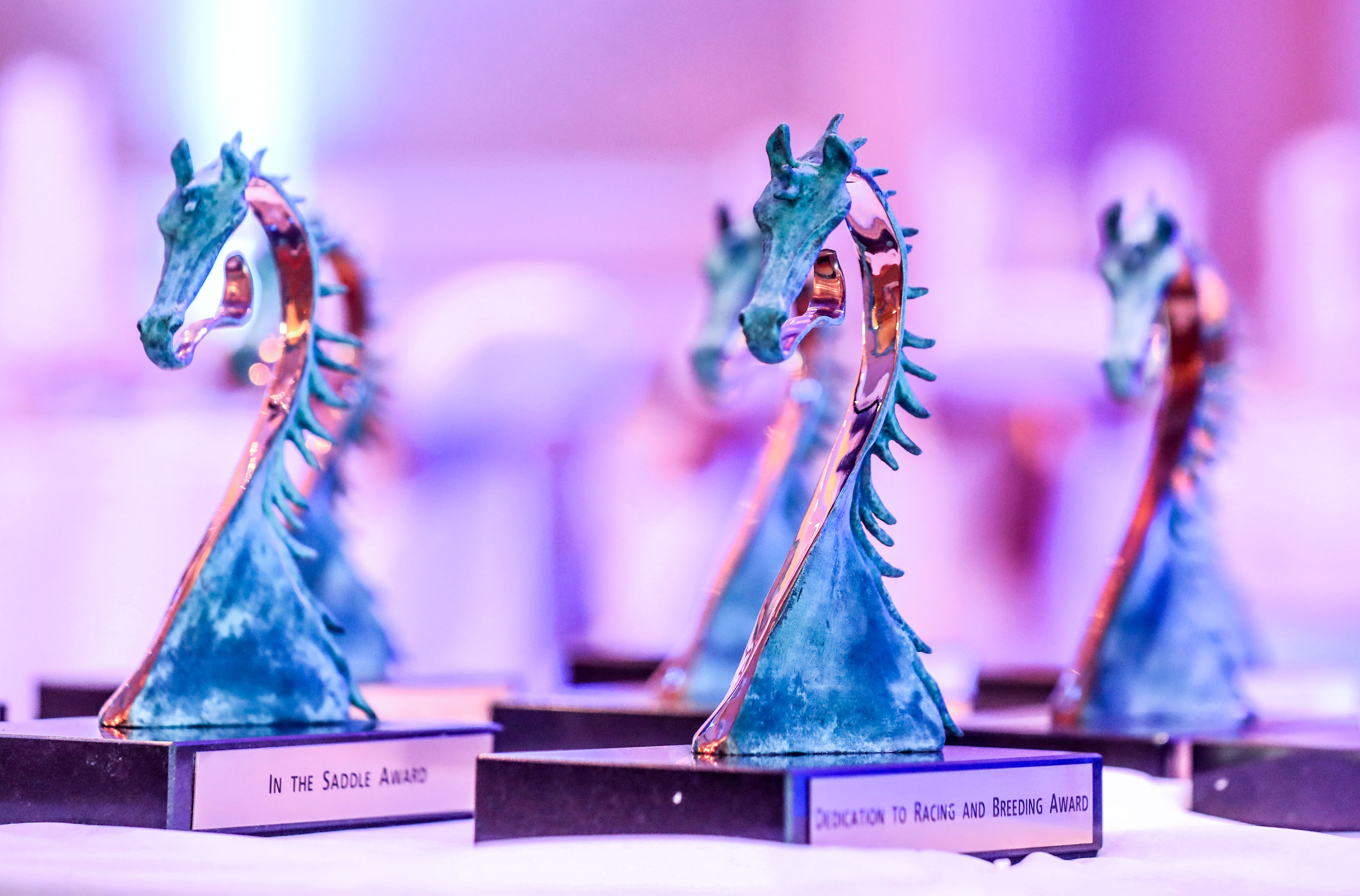 Nominations open until Monday, 15 August
10 award categories with €62,000 prize money
Nominations are now open for the Irish Thoroughbred Industry Employee Awards sponsored by Godolphin, formerly known as the Irish Godolphin Stud and Stable Staff Awards. The awards have been reshaped and rebranded and the categories have been simplified and replaced with eight Irish Thoroughbred Industry Employee Awards which all nominees are eligible for. The Irish Racing Excellence Award winner will be selected from the eight Irish Thoroughbred Industry Employee Award winners. In addition, the Racecourse Award will also be retained.
Nominations can be made online at www.itiea.org and offer €62,000 in prize money along with the beautifully crafted Ani Mollereau bronzes. 2022 marks the seventh year of Godolphin's sponsorship of these awards which will take place on Tuesday, 25 October.
Nominations are open until 5pm on Monday, 15 August and must be completed online.
Sandra Hughes, Godolphin's Irish Thoroughbred Industry Employee Awards Ambassador will be visiting racing yards and stud farms and attending race meetings and bloodstock sales in the coming weeks to encourage as many nominations as possible.
Joe Osborne, Managing Director, Godolphin Ireland, said: "We hope the awards restructure will ensure an even more rewarding experience for our industry's employees and showcase the skills, experience and dedication of the hardworking men and women in our industry. The main objective of the restructure is to broaden the base of nominees over the coming years and to simplify the nomination process."
Godolphin is the global thoroughbred horseracing and breeding operation founded by His Highness Sheikh Mohammed bin Rashid Al Maktoum, Vice President and Prime Minister of the United Arab Emirates.
With its headquarters in Dubai, it is one of the world's largest equine teams, operating in England, Ireland, France, Australia, Japan and the United States.
Godolphin is committed to the lifetime care of its horses, including rehoming and retraining. It also supports various education programmes around the world, key industry awards and trains future equine leaders.
Godolphin is the principal sponsor of the Irish Thoroughbred Industry Employee Awards in association with the Irish Stablestaff Association, The Irish Thoroughbred Breeders' Association, the Racing Post and Horse Racing Ireland. Godolphin also sponsors the equivalent awards in Australia, France, the UK and the US.