21 Finalists Announced for Irish Godolphin Stud and Stable Staff Awards 2017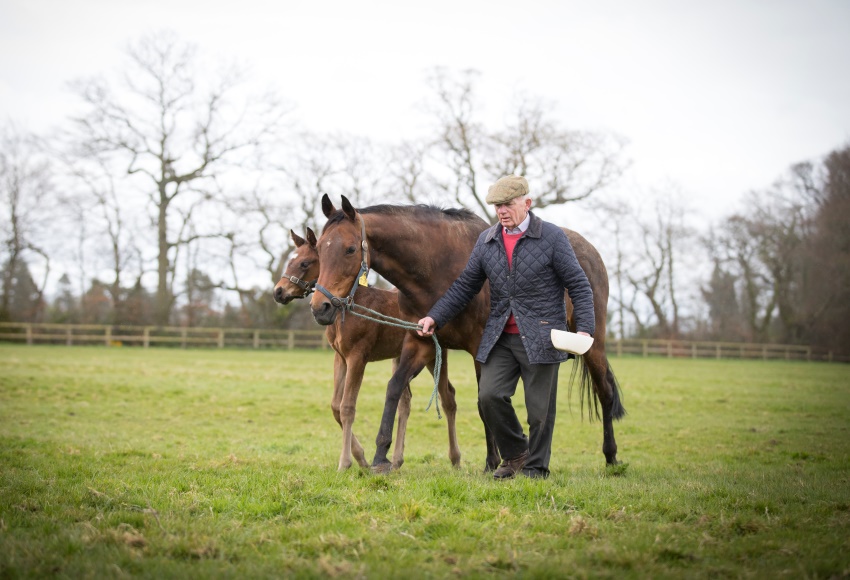 21 finalists, short-listed for seven of the 10 award categories in the 2017 Irish Godolphin Stud and Stable Staff Awards, were announced today. The finalists were shortlisted from over 150 nominations received.
The winner in each of these categories will receive a specially-commissioned trophy and €5,000 in prizemoney, with the exception of the Newcomer Award, who will receive a trip to Dubai, plus €2,500. The winner's yard, stud or company in each category will also receive a cash prize to be divided amongst employees.
The winners of the Racecourse and Racing and Breeding Support Services Awards will be announced at the awards ceremony on Tuesday, May 9th in the Newpark Hotel, Kilkenny and will receive a trophy and €2,500 cash prize.
For the 2017 awards, the Racecourse Award will be chosen by the Irish Stable Staff Association based on a quality programme survey with the purpose of setting quality standards for stable staff at all racecourses in Ireland. The racecourse with the highest score will win the Godolphin Stud and Stable Staff Racecourse Award.
The flagship award – The Irish Racing Excellence Award will be presented to one of the winners of the Administration, Newcomer, Horse Care, In the Saddle, Travelling Head Person, Leads by Example and Dedication to Racing and Breeding Awards. This person, who is, in the opinion of the judging panel, the most deserving of recognition for their commitment, hard work, and ongoing contribution to the high standards and reputation of the Irish thoroughbred industry. The winner of this award will receive an additional trophy and €5,000, plus €5,000 for their yard, stud or employer.
The 10 award categories carry total prize-money of €80,000, an increase of €10,000 from 2016.
Chairman of the Judging Committee, Michael O'Rourke, said: "It is inspiring to review the nominations for these awards because they reveal the true heart and spirit within Irish racing. The level of skill and dedication demonstrated across so many disciplines shows how Ireland has achieved such an envied position in the racing world. The finalists are the best of the best in the judge's eyes and each one can be very proud. Godolphin's generous support for these awards has allowed us to give proper recognition to their achievements and to publicise the contribution of everyone in the stud, stable and racing support sectors."
The finalists in each category were chosen by the 10 judges on the Irish Stud and Stable Staff judging committee who reviewed each of the nomination forms and interviewed all the finalists.
The finalists are:
Administration Award
Tom Gallagher – Stud Office Manager, Kildangan Stud, County Kildare
Catherine McAvinney – Practise Manager, Anglesey Lodge Equine Hospital, County Kildare
Zoe Winston – PA/Racing Secretary, Gordon Elliott Racing, County Meath
Newcomer Award
Mark Byrne – Marketing & Nominations, Ballylinch Stud, County Kilkenny
Sarah McCrory – Groom / Work Rider, Ted Walsh, County Kildare
Patrick Murray – Stable Groom, Dermot Weld, County Kildare
Horse Care Award
Joe Behan – Groom, Derrinstown Stud, County Kildare
Ashley Hussey – Stable Lass, Jessica Harrington, County Kildare
Elaine O'Donovan – Head Girl, Eoin Griffin, County Kilkenny
In The Saddle Award
Brendan Hoare – Stud Groom, Coolmore Stud, County Tipperary
Derek McCormack – Assistant Head Lad / Work Rider, Dermot Weld, County Kildare
Adrian Taylor – Assistant Trainer, Jim Bolger, County Carlow
Travelling Head Person Award
Patrick O'Brien – Travelling Head Lad, Dermot Weld, County Kildare
Camilla Sharples – Travelling Head Girl, Gordon Elliott, County Meath
Hazel Wallace – Travelling Head Girl, Tracey Collins, County Kildare
Leads by Example Award
Robert Hennessy – Head Lad, Sandra Hughes, County Kildare
Joseph Mulholland – Head Man Rathbride Yard, Dermot Weld, County Kildare
Owen Smyth – Head Stallion Man, Kildangan Stud, County Kildare
Dedication to Racing and Breeding Award
Tony Coyle – Stud Manager, Yeomanstown Lodge Stud, County Kildare
Robert Gallagher – Travelling Head Man, Michael Halford, County Kildare
Tommy Woods – Travelling Head Man, Paul Nolan, County Wexford